Exhibitors—Start Here
We're getting ready for IMMUNOLOGY2024™ in Chicago! Please click on the button below to review our Exhibitor Prospectus, view the floor plan for McCormick Place, and reserve your space.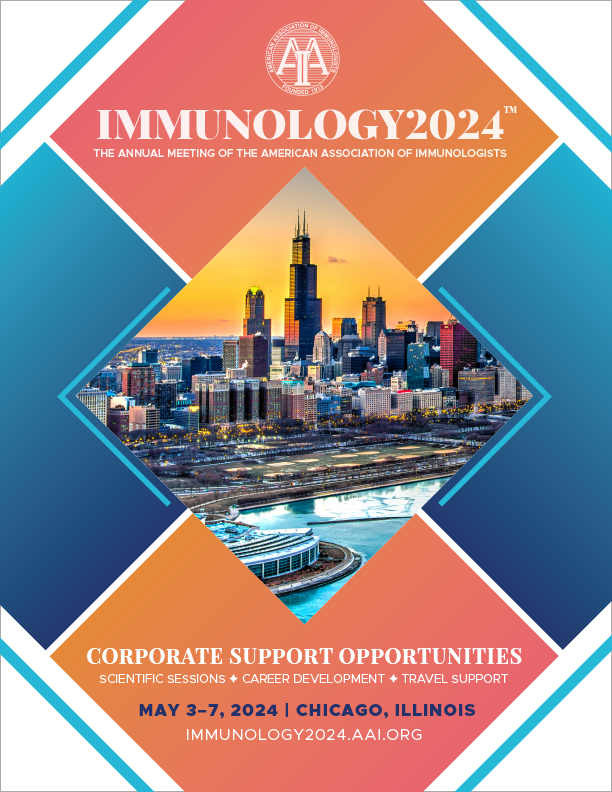 Check out sponsorship opportunities by clicking on the Sponsorship brochure at right.
To book hotel rooms in Chicago, please visit the IMMUNOLOGY2024™ Hotels page.